before your read my dribble, I need to give some props to a fellow old fashioned gal I had the privilage of meeting at this year's mil-blogging conference. She's blogs over at Diamonds, Dogtags and Diapers and I pretty much think she's the most awesome girl and as sarcastic as I could only hope to be. She really pushed me over the edge in writing this. I have written a post like this before a billion years ago, but the thoughts were triggered again and I discovered some amazing posts by her on a similar topic. I love her!!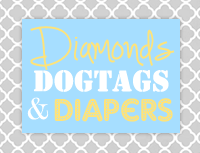 I really could write this post, with that title, about a million things. Ever since I was a little girl that's how it's been. My mom is pretty much the reason I'm the way I am, and her mom before her. Talking to adults was always easy for me, but my parents always made me. Not in the evil sense of the word, but in the "this is what you do when you're a human". I went to visit my great grandma in the nursing home and performed for all the people there. I continued doing that well into my young adult hood. By the time I was 10 or 11 I knew all the words to Bon Jovi and Nelson songs and would sing them with my mom and her best friend. I watched Black and White movies and knew all about Bette Davis, Jimmy Stewart and Lucille Ball when she was in movies before I Love Lucy. I wrote thank you cards, and sent out invitations to parties. Phone numbers were memorized and I mailed letters to pen pals.
There was so much that was wonderful about growing up in the 80s and 90s. It was pretty rockin' if you ask me. It wasn't perfect, but what is? I've always been an old soul and I like that about me. As I grew up I continued along that old soul path – developing a love for antique hunting, vintage books and clothes, and I picked up some other amazing old soul type friends and an old soul hubby.
These are my antique shopping, party planning, vintage movie watching, old school chicas – and my mommy and me on New Year's Eve. We appreciate things like power movies that had Jimmy Stewart and Cary Grant in them at the same time, an amazing thrift store find, RSVPs and simple things like that. Whenever I get annoyed about things they are who I call..and I've been on the receiving end of one of those conversations from several of these ladies a couple times.
I guess the point of this is are we losing this these days? Are we to busy? Are we too selfish? When I got married, sure it was about me. No one could argue that. But I didn't spend the time thinking all about me. The hubbs and I included so many personal touches that were not only important to us, but meaningful to others. We took the time to acknowledge others when it came to that special day and not ourselves. We didn't rush to it just to please us, we remembered we had parents and loved ones. It might have been quicker and easier for us to have gotten hitched real quick at tech school or something, but not only did we not want to rob ourselves of that experience, we thought about our parents who deserved to see the culmination of all their hardwork. We thought about all our friends and family members, and the people that led us in our path to where we are – boy scout leaders, Sunday School teachers and people like that. When I throw parties for my kids they write thank you notes. Sure they are only 3 and 5 and can't write a ton or at all, but we still do them. Ami colors on hers. This year Brian wrote his name on all of them and on some of them copied the word Thank You. I will always make them do this because I hope one day, like me, they will do them on their own and then teach their kids, and be the crazy dorky lady (or guy) that isn't "with it". I'm pretty sure that's what my mom hoped for when she was teaching me to write thank you cards.
that's my cute mom in the black dress on the right
I know I can't change the world, or force people to do things a certain way. But I also know that I won't ever stop the way that I do things. Every time I log onto Facebook and see some invitation to an important life event, or a big announcement that I'm learning about for the first time when I should have been hearing it in a different way, I thank my lucky stars that I was born just ahead of the total Facebook generation…although there are plenty of people my age that have jumped on board the total technology train. Sometimes I feel like I've been backed into a corner…I feel all mad and then I feel like some stand up comedian saying something stupid like, "I'm mad because they're happy!" oh the irony! But my sweet husband has helped me learn that I can't expect people to just make some stupid exception for me…and I know that. Being completely unreasonable isn't a trait I wish to have and for people to think about me. Oh, lets not send Rheanna on a tirade again. But really I feel like the argument is so much bigger than that. Why do I even have something to throw a fit about? It should probably also be clarified that I'm not some crazy against all announcements of the technological variety. I should hope to shout (what's up that's my mom's voice) that my friends don't think I'm some crazy unreasonable fool that insists upon some sort of preferential treatment…crazy Rheanna and her aversion to technology. No, its not like that. A cute fun text message, an email…its just like a phonecall. I'm not a witch with a b! It's the greater issue though…it's the lack of human connection..and heaven knows I feel a greater human connection with some people over a text message then with most over facebook…so I hope you get my basic meaning.
These things are becoming lost arts and that's just freaking sad! No more dinner parties, no more RSVPs, no more birth announcements, no more pen pals….and before you know it, no more MAIL, no more phone calls talking on and on about nothing, no more please and thank you, no more manners. The last couple might be a little overboard, but you get what I'm saying….
Anyone else in this between technology generation totally understand what I'm saying?! someone humor me!!