Monday is one of those crazy days…..the weekend is over, time to get back to life – hubbies usually are back at work and its back to your version on the grind. Well in the blogging world, there are two things that happen on Monday's for me….usually. Most of the time it's Military Monday's over at the most awesome blog Marine Parent's, with her awesome blog and shop.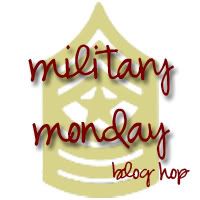 And to close out this day, some Mommy and Me Monday's action, with the always hilarious Really, Are you Serious. Mommy and Me Monday is all about getting in front of that camera with your kids. We don't usually get in front of the camera with our kids, but with the hubbs having been gone I had a chance to get into the frame to take a pic of all of us to send to him.
Hosted by Krystyn at Really, Are You Serious?
Thanks for stopping by!!