Its time for my favoritist time of the week – Sunday Social with Ashly and Neely. Seriously I love it. I sort of feel like I'm just endlessly repeating myself…but its true…i love it..now I'll stop…nope just kidding 😉
Ashley, and several others, are having a silent auction for to benefit the Turner Family. If you don't know what I'm talking about please check out the link. Matt, the husband and father, was killed in a Car Accident two weeks ago. He was a news anchor Little Rock. I have been moved by the blogging of Julee and the outpouring of love being shown for such a sweet family.
My mom is in town this week so I'm super excited for that. I haven't seen her since January. We are making our way to West Virginia to visit my Aunt, Uncle, Cousin and Grandfather – who is celebrating his 84th birthday! I haven't seen them since Ami was about 6 months old. So, lots of fun things going on around here. Please check out some posts that I love right now!
Favorite/Fitness Friday
Graco's New Infant Car Seat for up to 40lbs
My most recent article for Homefront United about Joining Forces, where I met Dr. Jill Biden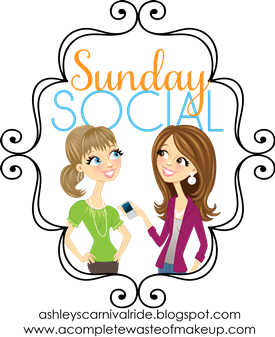 1. What do you value most in life?
My family and My God. Without these things I would be even more of a mess than I already am. My life isn't as tough as a lot of people's I know, but gosh darnit if it isn't a tough road to hoe every once in awhile. Having my family (friends include in that) and my faith are really what get me through.
2. What do you think is the greatest invention in your lifetime and why?
Gosh that's a tough question. For me, in this moment, I feel like SKYPE is way up there on the list. It has saved my children and more specifically my son. Being able to see my husband is really valuable. He's not gone on regular deployments, its a lot more unorganized and hectic than that, and the constant change is really hard. So SKYPE is a lifesaver.
3. What do you think is the secret to a good life?
Honestly it really is as simple, in my head, as laughing and having fun. There are so many things I think that goes into a good life – loving people that surround you, that lift you up, can be honest with you and so many other things.

4. What would you most like to be remembered for when you're gone?
I hope that people will remember me as being someone that is always willing to listen to them and be helpful and encouraging. I hope that I'm remembered as being a good military spouse, wife and mother.

5. What accomplishment in your life are you most proud of?
My college degree. I was the first one in my family, on one side and partially on the other, to get my college degree. I was eextremely proud.

6. If a movie was made about your life, who would you want to play you?
Gosh, I don 't know! I really love Sandra Bullock. If Sandra Bullock from "While You Were Sleeping," which is one of my favorite movies, could play me that would be awesome!
Thanks for jumping on the carnival ride with me! Please, go check out all the other amazing blogs, or link up yourself. I find at least one new amazing blog to read everyweek. There are so many to link through that I just can't get through the whole list every week, because inevitably one blog catches my eye and I totally obsess.