Tuesday my two oldest and I, was able to attend the pre-screening of a new movie, Escape From Planet Earth. Thanks to the ever Amazing Blue Star Families and AMC Leows Georgetown movie theater, we got to experience a movie before anyone else. I think that is pretty cool. You may or may not have heard of Blue Star Families, but they are a wonderful organization whose only goal is to the assist the lives of military-connected families. With programs like Books on Bases, Mil-Kidz Club, Blue Star Theaters and Museums and Operation Honor Corp they strive to assist and bless so many military families. Blue Star Families also encourages getting active and volunteering within their community. That is how I discovered them. I jumped in with both feet and haven't looked back. So, this past Tuesday we were blessed.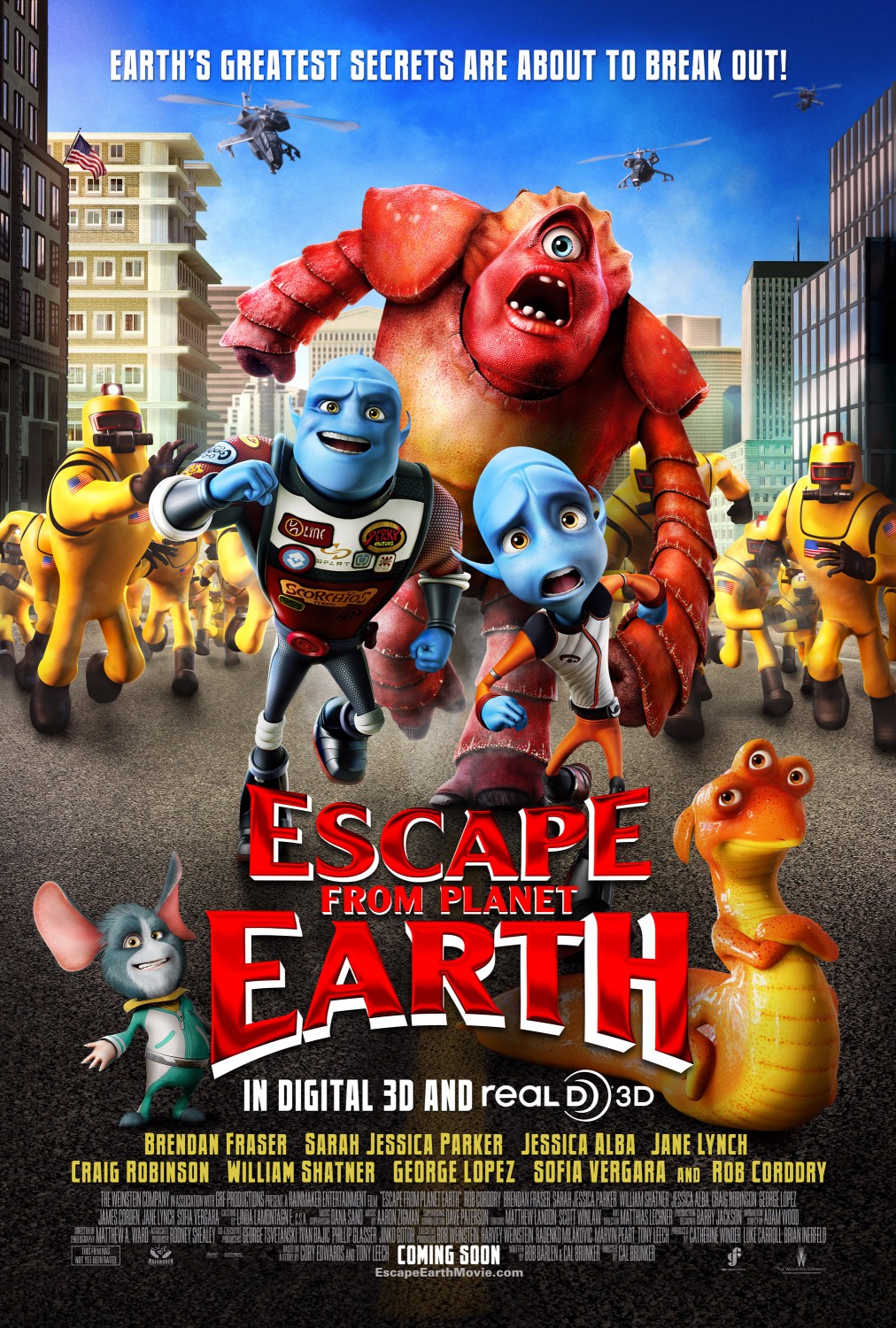 Escape From Planet Earth is all about the very maucho, but sometimes a little cocky, Astronaut Scorth Supernova, who finds himself trapped on Planet Earth. He sends out an SOS and his older, but smaller brother is sent to rescue him – and hilarious mishaps and funniness ensue.
I have to admit I was only slightly hesitant because it was rated PG. It really annoys me when cartoons so clearly geared towards children are not rated G. Most of the time it is because of adult humor. They say they have to keep the parent's involved, but seriously I think that is ridiculous. So I was quite pleasantly surprised to find that I wasn't upset about much of anything in the movie. There were definitely some intense parts and the bad guys could be a little scary at time (especially for my 4 year old). There was a little bit of adultish, or rude humor, but it was not completely out there. The voice talents of Brendan Fraiser, Steve Zahn, George Lopez, Jane Lynch, Chris Parnell and Sophia Vegara creates a stellar cast! Thumbs up for that makers of Escape From Planet Earth. My kids loved it and I loved it too! It is definitely a great family movie if you're looking for one this weekend.
I think it is especially important to give back as a Military Family, to be involved with others in our community. How are you involved in your community?