Make sure to come back on Tuesday for the Inagural Re-Unveiling (did you like that?!) of Rewind 365 here on Cammo Style Love. Come back on the third Tuesday of every month when we take a look back at where we were a year ago that week – include your pictures, stories, whatever! It's going to be so fun.
Now, onto the the Social!
1. Top Three Favorite Kinds of Food
I love food, so for reals how do you pick only three? Number one would be Chicken, because you can do anything with chicken and its amazing. Two would have to be pizza, because its pizza and its awesome. I found some yummy gluten free pizza so now i'm okay. Bread I can do without, the brownies and cookies are yummy, but I was really worried about finding good pizza. Mission accomplished so I'm good to go now. Three would have to be potatoes – mashed, baked, twice baked or sweet. Yummy!
2. First Three Things You do In the Morning?
On a school day I start my coffee, wake up my oldest and then check my email while I'm waiting for him to drag himself out of bed. We both happen to be not morning people. Oiy, morning people. LOL
3. Last Three Things You Do at Night?
Brush teeth, set my alarm and say I Love You. We always say I love You as the very last words….that is when he's home.
4. Three TV Shows You Never Miss?
Duh!
It's so good and I hope it lasts!!! I love it.
It's mine and Mr. Air Force's show that we always watch together. I record them and when he's around we usually marathon them.
5. Three Places You Want to Visit
– Prince Edward Island. It's kind of a whole Anne of Green Gables, from my childhood thing.
– This is a beautiful church in Newmarket, Suffolk, UK. My mom used to live there and I've always wanted to visit it. Basically anywhere in the UK is cool by me.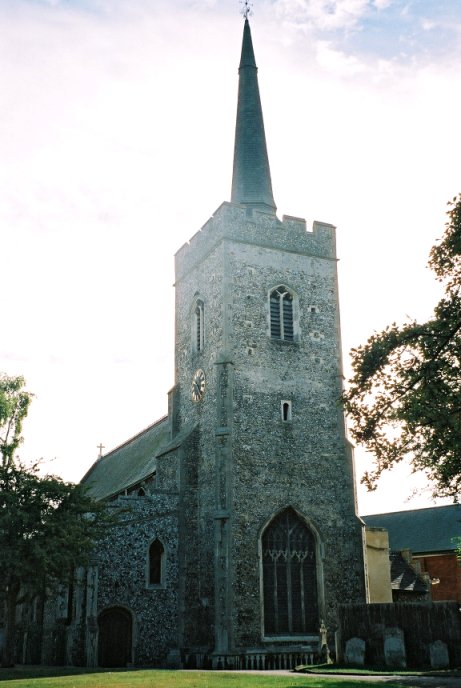 – Venice – seriously how beautiful is this place. Only picking three places is really hard, but it's a start.
6. Three people I can always count on
That is too hard. These last two years have had a lot of ups and downs and a lot of friends that have hung in there with me even when I was at my lowest, totally detached and things like that. More friends than three that's for sure. My family is always there for me and that's more than three right there. Katie, Katy, Jamie, Holly, Toni, Tori, Sarah…way too many to count. I tell you i couldn't have made it without them, even though I didn't even realize they were there.
Okay, now that I'm crying….
Can't wait to read everyone's responses this week