It's days like this that I'm thankful for awesome bloggy goodness like the Sunday Social and Ashley over at Ashley's Carnival Ride. Sometimes a good blogging rut can be broken with such awesomeness.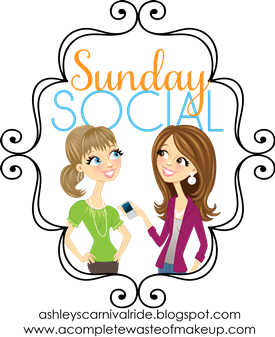 This week's round-up is all about Vacations! I'm excited to see what everyone else has to say about this. Now on to the good stuff. 1. What is the best trip you've ever been on? Well, second to my honeymoon (at a time where we could afford a digital camera – yes it was that long ago) was a recent trip the hubby and I took to the bay area. I was pregnant with our third and feeling cruddy, but we managed to plan ourselves a trip to the Ronald Regan Library and also the San Francisco. It was something on our bucket list and we wanted to get it in before we made our way back east. The Library was amazing and if you ever get the chance to go there, DO IT!

2. What is your best idea for a girls weekend trip?
Well I would say for sure San Fran! That has been the destination of choice for many girls trips with my mama!
The last time we went, my mom, me and my aunt went on a Victorian Home Walking tour. So amazing!! If you are ever San Fran I would do it. It's pretty cool.
Mrs. Doubtfire house
Where Robin Williams Lives
A cool house and our even cooler Tour Guide
Me and my Aunt
My mom and my aunt